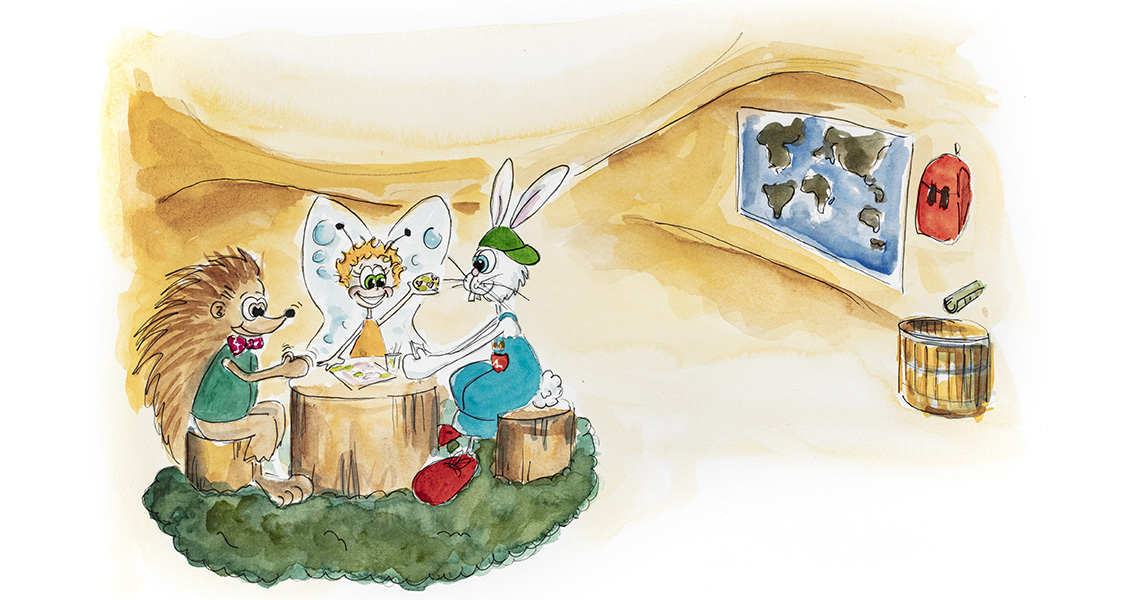 Milton and The Magic Potion
In 'Milton and The Magic Potion', Conrad teaches us about vaccines and our incredible immune system. We meet the super cool immune-system-helpers, called the defense-helpers and the memory-helpers. Conrad explains what happens when we get vaccinated. Amanda proudly shows all the other animals in the enchanted forest what a brave butterfly she is. The three friends put the immune-helpers and the defense-helpers to work.

Read "Milton and The Magic Potion"
Milton and The Magic Potion is a book that should be read with the child. The book inspire to dialogue around the corona and vaccines, and the enormous significance the corona has had for all of us.

Play with Milton, Conrad and Amanda
Milton plays with Amanda and Conrad in the cave. They have fun together.
They've made some games for you.
Do you want to play with them?


Play flip game with Milton
Here you can compete with your friends. See who gets the most pairs.
When you get a pair, tell about what you see in the picture.
Do you remember the story?